Welcome to the Website for
COLIN M JARMAN
Author, Sports Gonzo &
Original TV STATMAN

(aka Jarmageddon)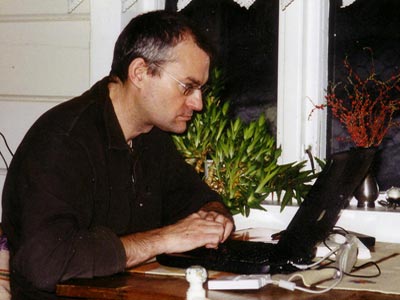 Scribimus Indocti Doctique Poemata Passim

'Each Desperate Blockhead Dares To Write'
or at least, type with two fingers!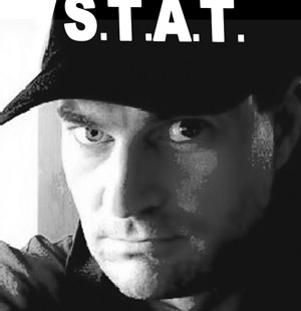 TV's Original STATMAN
The world's first super-hero statistician
(donning an anorak rather than a cape).
Creator of: SOCCER MASTERS, BOUNTY OF THE BAY, FANTASY AUCTION,
IQLYMPIQS, TRIAL BY SPORT, POKERLYMPIQS
&
MORE ...
AUTHOR / SCRIPTWRITER

THE COMPLEAT ANGLER Part 3
(A modern-day novel interpretation of
the 1676 Literary Classic from
Walton and Cotton)
Password protected ... Please contact Colin for access

WHEN STARS COLLIDE
(A Musical Comedy script based on Noel Coward's early life)


PARADISE GLOSSED


(Adventure / Comedy - Optioned script)

SMELL THE ROSES
(A Children's Golfing Comedy)

THE DEFINITIVE HISTORY OF
THE RYDER CUP
(Documenting the first 70 years of this TransAtlantic golf tournament)

OFFICIAL BIOGRAPHER
JUDGE DREDD
ROY OF THE ROVERS

+

33 further books published for Guinness, Hodder-Headline, Contemporary, McGraw Hill, Queen Anne Press and more, on subjects including:
James Bond, Dr Who, Fred Astaire, The Olympic Games, Sports Science & Poker.
+

FUTUREBALL
A Soccer-themed Comic Strip Series

OTHER EXPERIENCE
Inaugural Chief Executive Officer of the Budweiser American Football League (London).


Hon Secretary of the Kent Cricket Heritage Trust.




Contact: Please use this form to leave a message for Colin.

Copyright Colin M Jarman (2023)